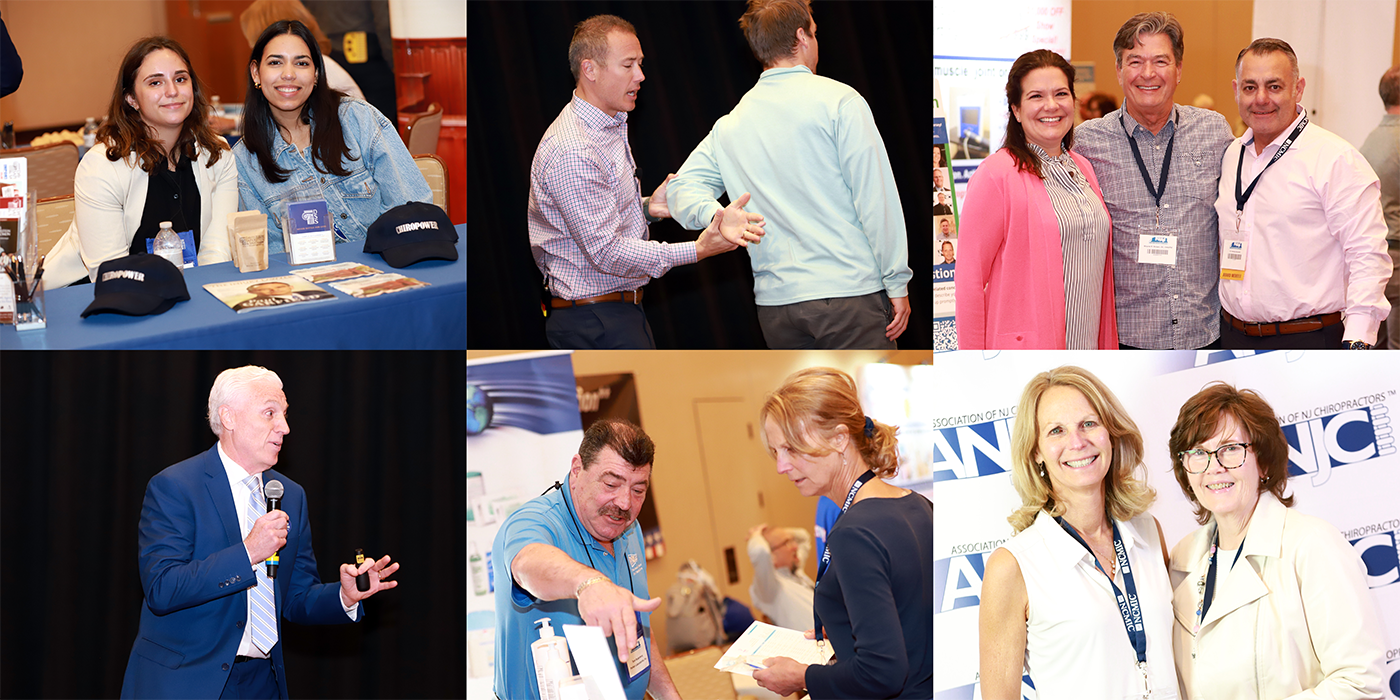 The 2023 ANJC Annual Conference hosted on May 19 & 20 at Harrah's Resort in Atlantic City welcomed nearly 600 attendees, volunteers, sponsors & exhibitors for learning and networking.
We have received great feedback from the 400 practicing chiropractors who enjoyed an engaging Continuing Education agenda featuring notable speakers, including Dr. Brandon Steele and Dr. Kathy Dooley.
All conference presentations are available for current and future ANJC members in our online catalog:
Malpractice Claims Case Reviews
Steven Clarke, DC & Edward Zimmer, MS, DC
ID'ing Peripheral Nerve Entrapment of the Upper Extremity
Topics in Radiology for Chiropractors
Psychological and Clinic Aspects of Patient Care
Mastering the Assessment & Management of the Rotator Cuff
We've also received positive feedback about the format and flow, menu and service provided by Harrah's and the robust Exhibitor Hall with 55 vendors & sponsors, including Davis, Saperstein & Salomon (Charging Station Sponsor), Princeton Radiology (Breakfast Sponsor), and NCMIC (Name Tag Sponsor).
The ANJC Annual Conference is made possible due to the generous support of our exhibitors and sponsors. It's vital that our members support them in return! Visit our Virtual Exhibitor Hall to learn more about their services, products and resources.
Conference Photos
Are Available!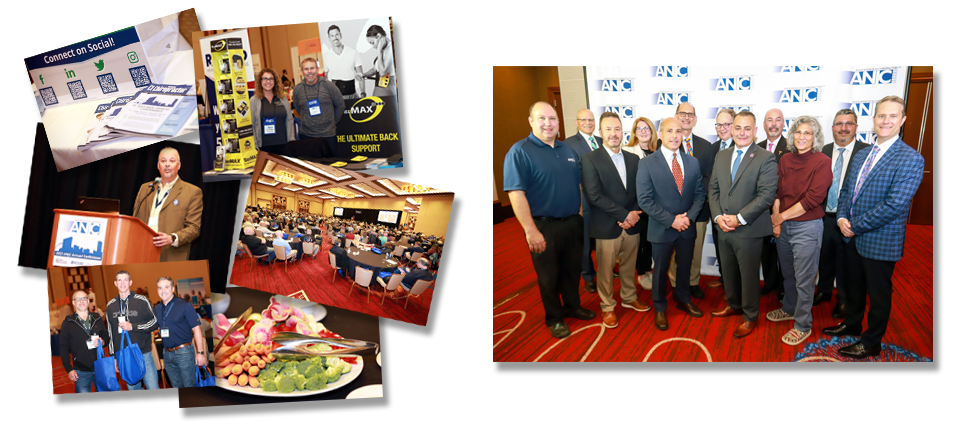 Thank You to the 2023 Conference Sponsors
In 2024, the Association of New Jersey Chiropractors will celebrate its 20th Anniversary at the Conference in May.
Stay tuned for details and dates!