ANJC sponsors are trusted business partners who have supported ANJC for many years. Their valuable contributions help us achieve ANJC's goals in serving membership and their patients. These business partners meet the highest standards regarding quality of products and services, and they are sensitive and responsive to the personal needs of our members. ANJC sponsors have a proven track record in assisting NJ chiropractors with reaching their individual practice goals and in staying on the cutting edge of the health and wellness revolution in their communities.
For all they do for ANJC members, you owe it to them to first take a look at their products and services before going elsewhere. Many offer substantial discounts and value-added services to ANJC members. Remember … when you buy from our sponsors, you are supporting ANJC. It's that simple.
Would you like to learn more about sponsoring the ANJC?
Please call our headquarters at 908.722.5678  or email our Executive Director, Suzanne Corson at Suzanne@anjc.info.
Billing - Coding and Collections
PayDC   


David Klein, CPC, CPMA, CHC
888.306.1256
info@paydc.com
PayDC is a fully integrated EHR solution designed to manage your practice and the entire course of patient care.
NJ PIP Pay Associates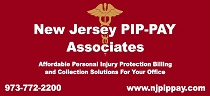 Lori Blair
973.772.2200
info@njpippay.com
www.njpippay.com
Our company bills and collects exclusively for Personal Injury Claims.  Our costs are extremely competitive and are based upon our recovery.
Business Financial Services
Chiropractic Equipment - Supplies & Patient Education
EOS Medical Supply, LLC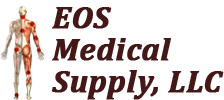 Dana Patson
Office: 215-453-8367
eosmedicalsupply@yahoo.com
www.eosmedicalsupply.com
EOS Medical provides state-of-the-art DME products. Company executives offer 35 years of insurance experience and provide unsurpassed customer service.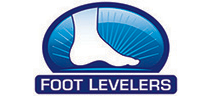 Stephanie Artrip
540.364.5961
stephanie.artrip@footlevelers.com
www.footlevelers.com
Going on 70 years, Foot Levelers continues to design and build innovative products that increase balance and improve functionality. Discover how our custom orthotics improve muscle and skeletal function, which leads to less pain and higher mobility.
Harlan Health Products, Inc.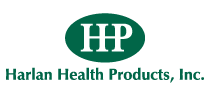 Harlan Pyes
800.345.1124
Harlan@HarlanHealth.com
www.harlanhealth.com
Harlan Health Products, Inc.is an original ANJC Sponsor and the leading local dealer of Chiropractic equipment and supplies. We carry modalities, tables, rehab equipment, supplies and more. In addition, we provide training and education on all of your new equipment to insure you achieve the very best clinical results. We have all the products you need, and the personal service you deserve.
Levinson Medical Specialties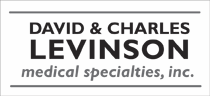 Charles Levinson
732.928.4600
charleslevinson@aol.com
Suppliers of physical therapy equipment, supplies, chiropractic tables, service, serving the profession for nearly 50 years. Key products include physical therapy equipment and chiropractic tables and service.
Stat Biomedical Technicians Inc.

Joe Mergner
631.472.7299
info@statbiomedical.com
www.statbiomedical.com
Stat Biomedical Technicians Inc. makes quick, quality repairs, calibrations and safety inspections for tables and all therapy equipment.  For more information, visit www.statbiomedical.com.
Consultants - Practice Management
ChiroHealth USA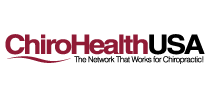 Ray Foxworth, DC
888.719.9990
rafdc@chirohealthusa.com
www.chirohealthusa.com
Want to practice with peace of mind? Our network model eliminates worry about dual fee schedules, improper time of service discounts and OIG violations for offering discounts on non-covered services.
Educational Institutions
University of Bridgeport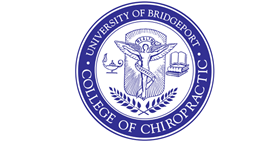 Melanie Rogers
203.576.4888
mrodgers@bridgeport.edu
www.bridgeport.edu
University of Bridgeport offers graduate degree programs in chiropractic, naturopathic medicine, acupuncture, nutrition, dental hygiene and physician assistant.
Insurance Services - Risk Management
John C. Crilly
732.747.7947
jccrilly@gmail.com
www.crilly.biz
Recipient of ANJC's '05 award for Outstanding Effort and Commitment, we offer the following insurances: Professional Liability Malpractice Insurance, business owners, employee benefits, employment practices liability, life, disability, long term care, workers compensation and health insurance.
NCMIC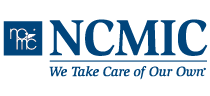 Emily Wood
Professional Relations Representative – Corporate Relations
(515) 313-4581 (800) 247-8043, ext. 4581
ewood@ncmic.com
www.ncmic.com
At NCMIC, "We Take Care of Our Own®" is more than a motto—it is a representation of our continual commitment to chiropractic. This commitment started in 1946 when the company was formed by a group of chiropractors with the express purpose of offering malpractice insurance to chiropractors when no one else would. Today, NCMIC is the largest provider of chiropractic malpractice insurance in the nation, covering more D.C.s than all other chiropractic malpractice insurance companies combined.
Legal Services
Andrew J. Blair, Counselor at Law, PA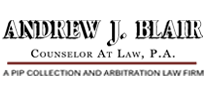 Andrew J. Blair
973.779.2202
ablair@andrewjblairlaw.com
www.andrewjblairlaw.com
As the first attorney in the State of NJ to specialize and devote my practice to protecting the interests of medical providers, I have collected hundreds of millions of dollars on behalf of chiropractors. My firm prides itself on constant communication with the doctor and provides full access to the status of all their cases through my website. There is absolutely no fee for my collection services.
Jeff Randolph, Esq.
201.444.1645
jrandolph@jrlaw.net
www.jrlaw.net
Specializes in healthcare law and complex litigation.
Marketing Services
Online Chiro

Online Chiro provides digital marketing solutions to help chiropractors grow their practices and get found by more new patients. There's a package for any practice on any budget, from stand-alone websites to fully loaded marketing platforms.
Medical - Clinical Services
Nutritional and Wellness
CreateWellbeing – OPTAVia

John Dowling, DC
Helen McWeeny, DC
908-806-4699
OPTAVIA is a turnkey health and wellness program that can create compliant patients who achieve better health and weight loss through a predictable system of structured eating and behavior modification.
With over 34 years experience in the medical sphere, OPTAVia can be relied on by doctors to produce superior results with longstanding benefits. Additionally, OPTAVia compensates doctors outside of third party payers and is cost neutral to your patients.
OPTAVia may or may not be a fit for your practice, so contact us for a brief consultation to see if your patients and you could benefit from having OPTAVia as a part of your patient offering.
Software - Practice Management
Pay DC

David Klein
888.306.1256
info@paydc.com
www.paydc.com
PayDC is a fully integrated EHR solution designed to manage your practice and the entire course of patient care.
ChiroFusion

Damon Cozamanis
877-210-3230
damon@mychirofusion.comwww.chirofusionsoftware.com
Maria Holevas
877-210-3230
maria@mychirofusion.com
ChiroFusion is the premier provider of affordable, cloud-based practice management software for chiropractic professionals. Plans start as low as $99/month.
Website Service